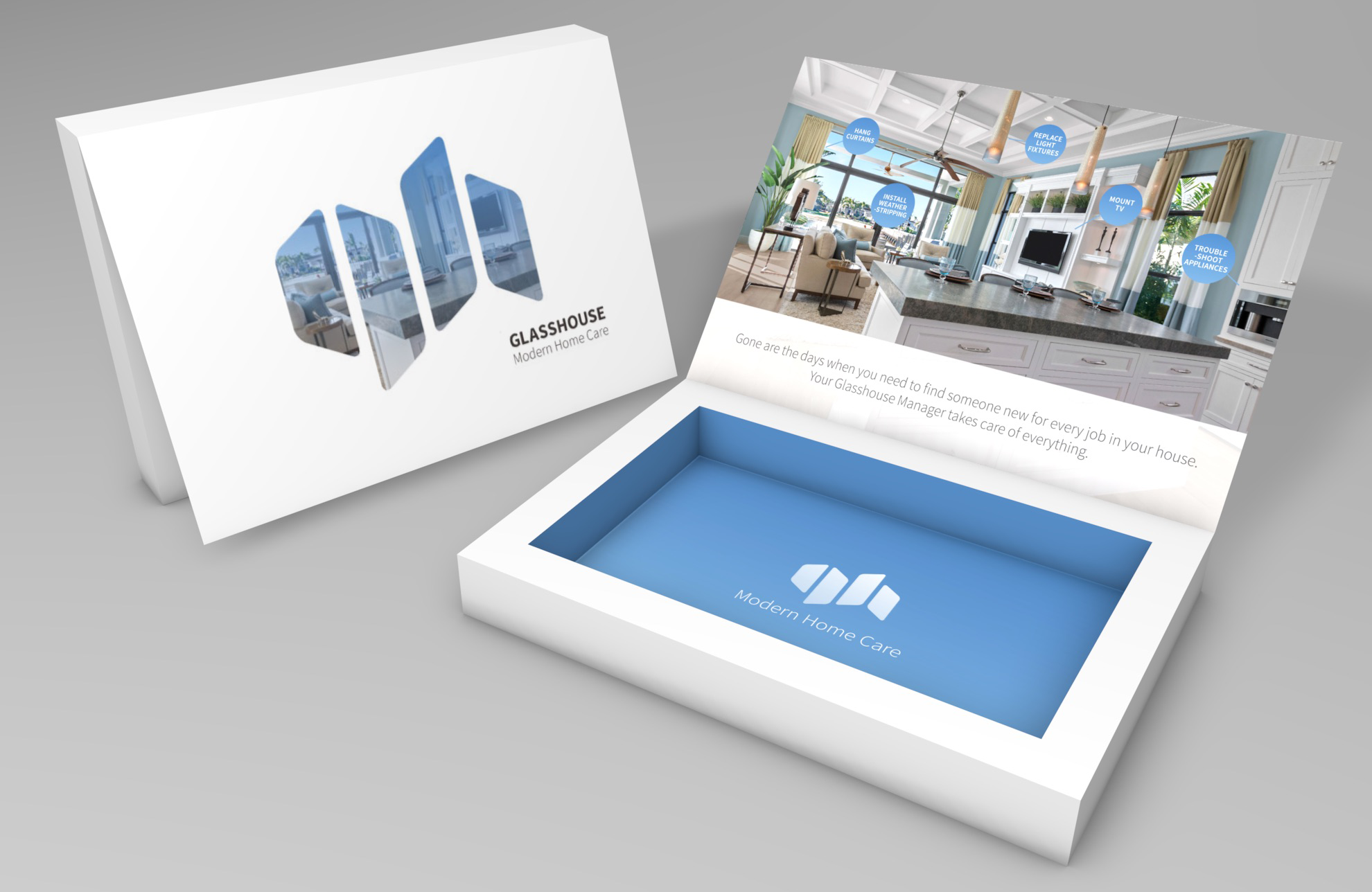 Glasshouse Gifting Program
As a new brand and business model, we were constantly brainstorming ways to spread the word about Glasshouse's services and technology. One sales and marketing strategy that I helped develop and implement was marketing our subscription home maintenance offering to real estate agents as an alternative closing gift to the traditional home warranty.
I produced a gifting page on the website and provided the CEO with a presentation and printed marketing materials to pitch our brand to local real estate agencies. These gift boxes were created to send to homeowners who had been gifted a subscription to Glasshouse. The intent was to showcase the value of the subscription plan through a beautiful presentation that would set the tone for the level of service our house managers would provide.